shuggie otis
02 Jan 2006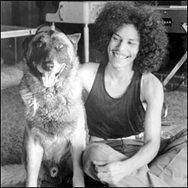 I spent several hours last week on emusic last week browsing around trying to find new music. I had a few decent finds: An album by a hip-hop "orchestra" called Breakestra. It's decent stuff, pretty funky, but ultimately just a throwback to Meters type stuff. It's not very original, and it hasn't held up to repeated listens – it's a little boring and it almost sounds like they were recording this album just to get it sampled on hiphop records. Then there's this band SuperSystem, and their album Always Never Again. Decent poppy stuff, a fun listen, but nothing that really blew my socks off. But then Amanda, out of nowhere, drops this IM in my lap for this album. This album, this freaking amazing album that is blowing my mind. This album I can't believe I've gone my whole life without knowing about before. How does she do it? I asked my dad if he had heard of shuggie otis and he said "oh yeah", which is always a sure sign that the artist in question is someone awesome that I've overlooked.
[http://www.place.org/~cwage/sounds/Shuggie_Otis_Inspiration_Information.mp3] (Shuggie Otis - Inspiration Information)
[http://www.place.org/~cwage/sounds/Shuggie_Otis_Strawberry_Letter.mp3] (Shuggie Otis - Strawberry Letter)
The album is Inspiration Information by Shuggie Otis. Shuggie Otis is one member of a very musical family – son of R&B musician Johnny Otis. Inspiration Information was an album he recorded entirely on his own when he was only 21, playing most of the instruments himself (putting it firmly in the category of prodigy that really makes you wonder what the hell you've done with your life). There's a lot of mythology around this album – if you're a music review nerd, you've probably heard a lot about it. The album was recently re-released, and Shuggie Otis is currently on David Byrne's label, LuAKA BoP. You can't google his name without yielding a page full of reviews heralding this album as an undiscovered masterpiece, overlooked genius, etc. I also ran into one of the most wankerific music reviews ever, in which the reviewer spends roughly 75% of the review talking about himself but eventually gets around to talking about the album.
[http://www.place.org/~cwage/sounds/Shuggie_Otis_Rainy_Day.mp3] (Shuggie Otis - Rainy Day)
[http://www.place.org/~cwage/sounds/Shuggie_Otis_Ice_Cold_Daydream.mp3] (Shugie Otis - Ice Cold Daydream)
There's a little bit of everything that you can hear in his influences: The Meters, Stevie Wonder, Hendrix, Zappa, who knows what else. You also will probably recognize the song "Strawberry Letter", which was covered by the Brothers Johnson in 1977 and was a #1 billboard hit. It's a really interesting album. Give it a listen.